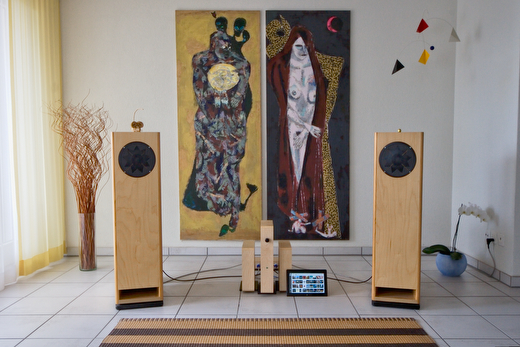 Welcome
Welcome to Cooltune, the DIY High-End Audio website of Marco Rutz.
Here you will find my latest audio designs and some insights into what I think I have learned from designing and building my own components over the last 30 years.
What matters me is subjective sound quality and long term satisfaction, not to impress somebody, to satisfy common wisdom or to satisfy magazine cliché.
So serious research and development are associated to each design presented here, with attention paid to every single part of the design. It includes credits to knowledge and designs publicly available, electronic simulations, measurements and continuous music listening.
Consequently some of the designs might be against conventional mainstream thinking and wisdom. However, I hope the material presented here will be useful and interesting.
New!
Cooltune has been redesigned to a clean Bootsrap 3 based design fully responsive for desktops, tablets and mobiles. It now uses the latest release of Typesetter CMS

(formerly gpEasy CMS).